The USANA Green Initiative
Living the USANA lifestyle isn't just about health and financial freedom. It's about making the world a better place for future generations through consistent, meaningful environmental efforts.


Learn what we're doing to help preserve the environment:

We save 2.67 million gallons of water a year by planting low-water plants and

using drip systems to distribute water only where it's needed.

In 2012, we achieved a 50 percent recycling rate.

USANA's rooftop solar panels:


Keep 190,000 pounds of carbon dioxide out of the atmosphere.

Keep 270 pounds of sulfur dioxide out of the atmosphere.

Keep 330 pounds of nitrogen oxide out of the atmosphere.

We are constantly working to reduce our environmental impact, but we aren't doing it alone.




Associate features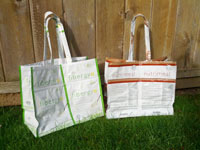 Chelsea Pavich:
For Chelsea Pavich, the benefits of Nutrimeal™ and Fibergy® Plus don't end when the gusset sack is empty. With ingenuity and a steady hand, Chelsea turns empty gusset sacks into reusable bags. Each bag is representative of the fun, creative ways we can all "go green."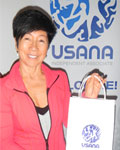 Jo Nasby:
Jo Nasby decided she didn't want to deliver USANA products and samples in plastic bags
anymore. Now, Jo uses recyclable, white paper bags branded with USANA's logo. This helps limit Jo's carbon footprint while maintaining the high quality standard necessary for USANA
materials.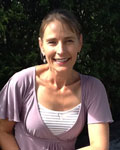 Sue Stone: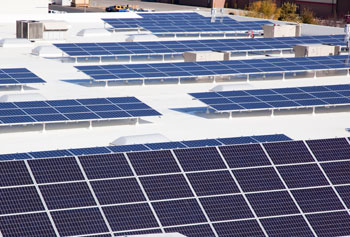 Sue Stone realized the amount of power she uses while cooking can have a tremendous impact on our environment. That's why she never uses a microwave and eats foods that don't require processing or cooking.
Vajira Amarasinghe:
Vajira Amarasinghe and his wife, Rita, feel very strongly about protecting the planet by reducing their carbon footprint. That's why solar panels were installed in their house to reduce the need for fossil fuels. They also use natural laundry soap and a mixture of bi-carb soda, white vinegar, and warm water to clean their kitchen and bathrooms.



Did you know you can save up to 2,900 gallons of water per year by using a low-flow showerhead? Most are easy to install and just screw onto your existing shower stem.
Plus, low-flow showerheads save on energy by reducing the amount of hot water you need to shower.